Panic ?

Tilburg, January 20th, 2019
What happened all of a sudden these last days ? Few or no orders of the big 3 Chinese buyers and strong resistance of other Chinese buyers, a machine stop here and there in Europe and panic seems to be all around. Local mills who see their sales prices going down and are holding off due to high stocks of recovered paper and finished produce. Merchants who loose confidence as there are not many orders for export: see here the quickly changing market this week. This as far as packaging card board grades are concerned anyway. It is quite a surprise with all the recently new issued import licenses in China. Looking at decreasing prices, maybe buyers take a wait-and-see position until the prices have bottomed out. We saw this last year as well. Sharp price reductions in February and March with thereafter a continued recovery of the prices of low grades. Not back anymore to the level of 2017 though as in the top of 2018 prices were still 20% lower than at the end of 2017. Will we see a similar scenario ? Graphic grades and middle and high grades are still moving well luckily. Demand is still good but we perhaps need to wait what is happening with the Sequana mills in France, Greenfield and Le Bourray. Next to that it is no secret that most middle grades are too expensive for the tissue industry. A price reduction of their raw material is necessary and this would be possible if Chinese buyers would wait a little longer with placing (big) orders. In short, it looks a bit like a crash of the lower grades now, but quickly down can come quickly back up again. That is what we have learned as well.

Price indication

Price indications in Europe for low grades of recovered paper, sorted, baled and ex-works are now between € 50 and € 180 per ton. These prices are depending on quality, available volume, region and loaded weight.
Click here for the price chart, with prices of the last 10 years.
The price chart gives an indication of the price of mixed paper in the Netherlands free delivered mill over the last years. Scrolling over the top of the colums gives the exact price indication in Euro's per ton.
To view the price chart completely, please click and hold on the price chart after opening and move cursor to left or right to see all available years/months.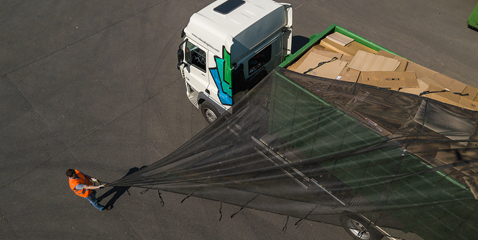 Imports China: 45% down Jan-Oct 2018
With a volume of 1.3 million tons in the first 10 months of this year China has imported 12.8 million tons of recovered paper, a good 45% less than in the same period of 2017. Expectation is that for the whole of 2018 a total of 15.5 million tons will enter China. That would be 10 million tons less than in 2017. Despite statements of more local generation of recovered paper in China, it is now expected that collection has gone down this year with 800.000 tons compared to 2017.